Collaborative Divorce
Understanding Collaborative Divorce
Collaborative divorce is a way of dissolving a marriage by using cooperative strategies rather than adversarial techniques and litigation. In a collaborative divorce, by agreement of their clients, the attorneys are disqualified from participating in any ensuing adversarial proceedings and will withdraw from their representation in such an event. Thus, if a party wants the court to decide a matter, everyone must hire a new Carmel collaborative divorce attorney.
Collaborative divorce starts with an initial conference with a prospective client where the attorney and prospective client discuss the case. After learning more about the prospective client's circumstance, the attorney advises whether the case may be appropriate for the collaborative divorce process. This initial conference outlines the non-adversarial methodologies and explores how the other party would find another collaborative attorney. It is important to keep in mind that collaborative divorce requires a high level of commitment and participation by the parties. Without a team-oriented approach, the process is unlikely to be successful.
Are you ready to learn about how Hains Law, LLC can help? Call us today for a free phone consultation!
Collaborative Divorce in Indiana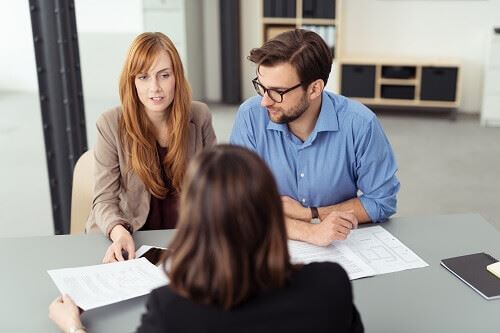 In Indiana, one party must file a Petition for Dissolution of Marriage to start the dissolution of marriage process. After this initial filing, the parties will begin the collaborative divorce process. If the parties agree to a collaborative divorce, the clients meet with their attorneys to discuss the necessary preparation for a four-way conference at which information will be shared, issues will be discussed and agreements will be memorialized.
At the four-way meeting, the parties and their attorneys will also memorialize their commitment to the collaborative divorce process. In certain circumstances, the parties and their attorneys may bring psychologists, therapists and financial advisors into the collaborative divorce. Depending on the complexity of issues, there may be several four-way meetings to work towards the final settlement agreement that would be incorporated into the Decree of Dissolution.
Ultimately, collaborative divorce requires creativity and cooperation to avoid rushing to the court to resolve an impasse in the finalization process. This process creates an environment in which clients are able to reach agreements on their terms. A collaborative divorce has the tendency to preclude animosity and prompt a united team environment as the parties proceed after the Decree of Dissolution is entered by the court.
Contact a Carmel Collaborative Divorce Attorney Today
If you are interested in the collaborative divorce process, Joshua R. Hains can help you gain a greater understanding of your situation. Contact our office today to schedule a consultation.