Carmel Child Custody Lawyer
Advocating for Your Needs & Your Child's Best Interests
When choosing an attorney to handle your child custody case in Carmel, there is a lot to consider. Child custody cases can be some of the most emotionally and mentally draining cases to handle. After all, not only must you consider what is best for you, but, most importantly, you must consider what is best for your child.
Due to the high stakes and potential emotional fatigue involved, you'll want to put your case in the hands of a child custody lawyer in Carmel who understands the complexities of the legal system and will work with your best interests at heart.
Joshua R. Hains has a decade of experience in family law. He approaches each case with a breadth and depth of knowledge that allows clients to understand all their options before making any life-changing decisions. If you are preparing to go through a divorce or separation with children, if you are dealing with a custody-related dispute, or if you need help with any other issue related to child custody in Indiana, Hains Law, LLC can help. Call (317) 588-2883 now to get started on your family law case today.
Experienced Legal Representation for Child Custody Matters
Our child custody lawyer in Carmel represents parents, grandparents, and other family members in all child custody matters. Whether you are seeking custody of your child or requesting modifications to an existing custody order, Hains Law, LLC can help.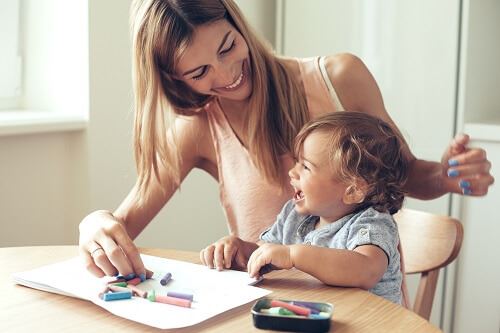 Our lawyers have extensive experience helping clients overcome challenging situations involving:
Contact us now to learn about how the team at Hains Law, LLC can fight for you!
What You Need to Know about Child Custody in Carmel
Regardless of the circumstances you are facing and regardless of your relationship with the children involved, making informed decisions and securing a favorable outcome requires a detailed understanding of the laws that govern child custody cases in Carmel.
Indiana Court Law Determine the "Best Interests" of the Child
What Does It Take to Get Full Custody in Indiana?
Indiana law requires all parties involved to focus their efforts on protecting the best interests of the child or children involved. This is the standard the courts apply in contested custody matters in Carmel. As a result, it is also the standard that parents, grandparents, and other family members must apply when developing parenting plans and addressing other custody-related issues out of court.
When determining what is in a child's best interests, Indiana courts focus on seven distinct factors:
The age and sex of the child
The wishes of the child's parents
The wishes of the child
The child's interaction and relationship with parents, siblings, and other family members
The child's attachment to home, school, and community
The child's and parents' mental and physical health
Any evidence of a pattern of domestic violence
While there is a common perception that mothers are favored in child custody proceedings, Indiana law expressly provides that there is no presumption favoring either parent.
Is Indiana a 50-50 Custody State?
Yes, Indiana law considers a 50/50 custody state. The Indiana state law deems equal time to the parenting plan for both parents each to care for their child 182 overnights annually.
What Are the Different Custody Arrangements in Indiana
Indiana recognizes physical and legal custody. Physical custody refers to the right to live with and provide an immediate home environment for a child. Legal custody refers to the right to make crucial decisions on a child's behalf. In divorce and separation cases, parents can share or separately have rights to physical custody, legal custody, or both.
Generally, Indiana courts take the position that it is in a child's best interests for both parents to play an active role in his or her life. As a result, joint physical and legal custody arrangements and arrangements involving clearly delineated parenting time are most common. However, the courts will award sole custody in appropriate circumstances.
Awards of sole custody are most common in situations involving:
Domestic violence
Child abuse or neglect
Substance or alcohol abuse
Legal trouble
If none of these considerations are pertinent, an award of joint custody will more likely be assumed to be in the child's best interests. When structuring joint physical custody, parents have a variety of options, including alternating weeks, splitting weeks in half, and making other arrangements that work with their respective schedules.
Structuring Parenting Time
In many circumstances, it makes sense for everyone if one parent has primary custody of the couple's children and the other parent has regularly scheduled visitation. Visitation is referred to as "parenting time" in Indiana. Indiana law gives parents the flexibility to develop mutually agreeable arrangements when it is possible to do so. When it isn't, it will apply Indiana's Parenting Time Guidelines.
While a common parenting schedule gives the non-custodial parent visitation time every other weekend and on specified holidays, this schedule does not necessarily work for everyone. During the divorce or separation process, it will be important for parents to think critically about different alternatives that may better serve their needs and the needs of their children. Our child custody lawyer in Carmel can help you develop and implement a parenting plan that works for your family's unique situation.
Ensure the Best for Your Children
Whether you are preparing to negotiate parenting time, need help securing grandparent visitation rights, or are facing any other issue involving the custody of a child in Indiana, Hains Law, LLC can help you achieve a desirable outcome as quickly, painlessly, and cost-effectively as possible. Our child custody lawyer in Carmel brings a decade of experience to each family law case, ensuring that every client receives the personal attention they deserve.
To get started with a free, no-obligation consultation, call us at (317) 588-2883 or request an appointment online today.
Related Reading: