Child Support Attorney in Carmel
Experienced Legal Representation for Clients Facing Child Support Disputes in Hamilton County

Many people find it difficult to discuss finances, even with those who are close to them. An initial hesitation to discuss money coupled with the fact that a child's well-being is on the line makes discussing child support a stressful process for parents.
Even amicable divorcing spouses may have difficulty when it comes to determining what constitutes an appropriate amount of child support. There are so many factors to consider when determining what is fair. Having the guidance and support a Carmel child support attorney like Joshua R. Hains can help simplify the process.
With a decade of experience in family law, Attorney Hains has a deep understanding of the legal system, especially as it relates to divorce proceedings and child support. He has handled a variety of child support cases and is prepared to help you and your partner come to an agreeable solution.
If you have questions about child support, call (317) 588-2883 or contact our Carmel child support lawyers online to schedule a free initial consultation.
Child Support Services for Separating & Divorced Parents in Indiana
There are many details to consider when creating a child support agreement. Understanding the varied factors is key to securing the financial support you need to provide for your children or child. However, without an experienced family law attorney, you may sell yourself short. Attorney Hains can offer a detailed explanation of child support calculations and regulations to help steer you down the right path.
How Can I Enforce a Child Support Order?
Sometimes, the parent responsible for paying child support will neglect or fail to follow through. Failing to pay child support may be due to personal financial struggles, negligence, or a change in circumstances, like job loss. However, if you have been left without the child support payment that was promised to you, it is important to understand that you have options to enforce the support order.
If your former spouse or partner continues to refuse to pay voluntarily, we can help you secure payment through means such as:
Garnishing wages
Withholding income
Seizing tax refunds
Placing a lien on a bank account, home, or vehicle
Obtaining a court judgment for arrears (including interest)
Our Carmel child support attorney can help determine what you are owed so that you can continue to provide for your child or children.
Modifications & Amendments of Child Support Orders
Life throws curveballs all the time. As life changes, many parents find themselves needing to amend child support orders. Modification requests must be approved by the court.
A modification might be granted if you:
Lost a job
Received a promotion
Relocated
Became ill
Have become otherwise unable to make payments
Our child support attorney in Carmel can help you request a modification or object to the other parent's request.
How is Child Support Calculated in Indiana?
When calculating child support, the driving factor is each parent's respective ability to pay. Indiana's Child Support Rules and Guidelines govern all child support calculations, and they require both parents to contribute to meeting their children's financial needs based upon their "weekly gross income." This includes income from all sources, with only a few narrow exceptions.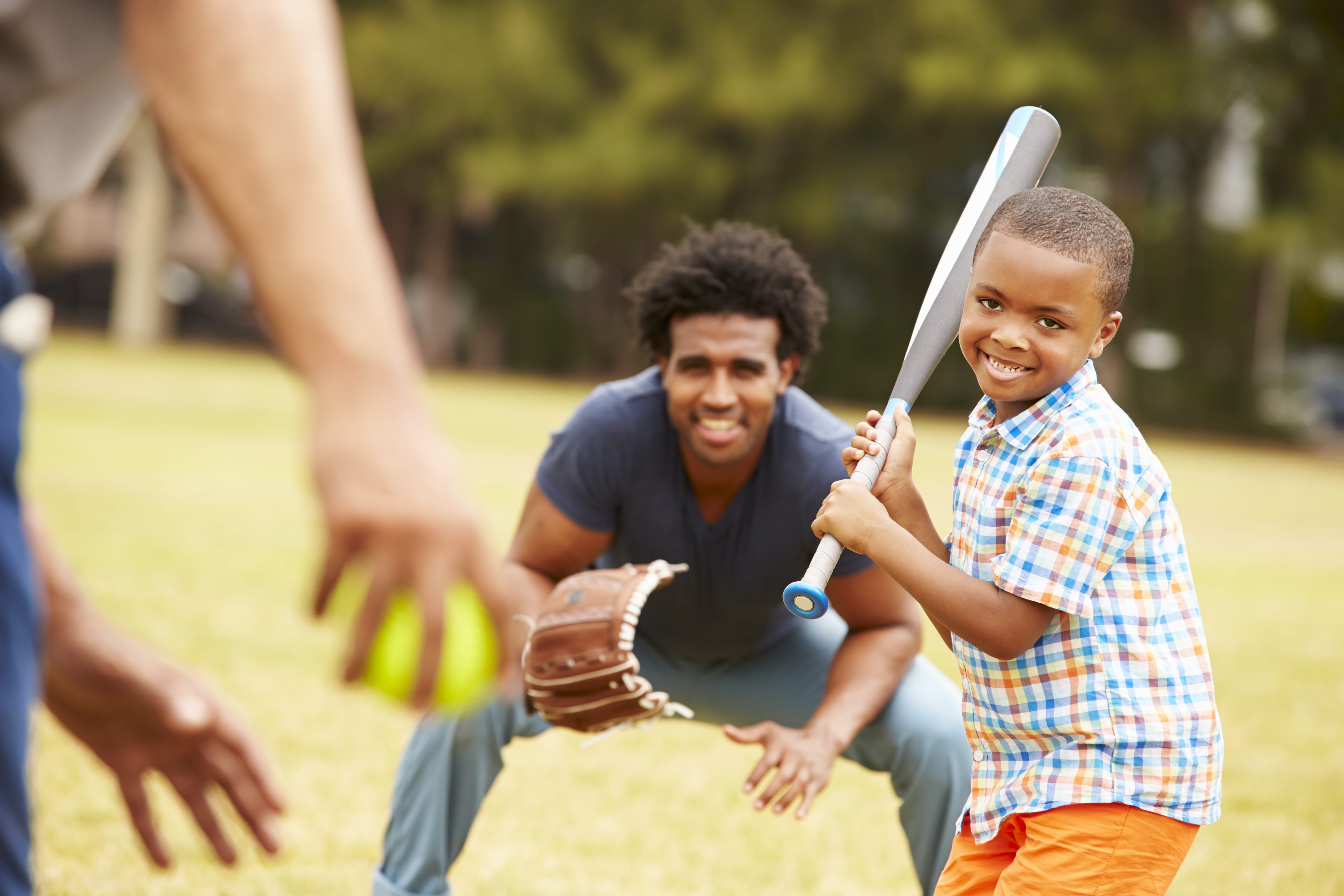 Sources of income considered when calculating child support include:
Salary
Wages
Commissions
Bonuses
Overtime
Severance pay
Pensions
Interest
Business and investment income
Workers' compensation benefits
Unemployment insurance benefits
Social Security benefits
Spousal maintenance
How can you make sure your spouse or partner is accurately representing his or her weekly gross income in your child support case? In a divorce, both spouses are required to make certain mandatory financial disclosures. If you are concerned that your spouse or partner may be attempting to hide income to avoid paying child support or to minimize their child support obligation, we can help you take advantage of forensic accounting and legal tools.
Calculating Child Support for Business Owners
Fundamentally, calculating child support for business owners is the same as calculating child support for spouses with ordinary employment. However, if a business owner does not receive a regular salary from the company, this can present certain additional challenges. Attorney Joshua R. Hains is experienced in representing business owners in all aspects of divorce, and he can assist you in arriving at an appropriate child support calculation.
The Basic Child Support Obligation & Extraordinary Expenses
Once the parents' respective incomes have been determined, a formula is applied to determine each parent's "basic child support obligation." This is each parent's obligation to help cover the costs of their children's living expenses, daily needs, and private health insurance costs. Each parent is required to contribute in proportion to his or her income. The total amount of basic child support is based on the number of children who need to be supported. If either parent will incur childcare expenses, these expenses will reduce their basic child support obligation.
On top of the basic child support obligation, parents may be required to contribute to certain extraordinary expenses as well. These expenses include:
Uninsured medical expenses exceeding 6% of the basic child support obligation
Reasonable and necessary private school tuition
Reasonable and necessary vocational training costs
Reasonable and necessary higher learning expenses
Does Alimony Affects Child Support Payments?
In Indiana, spousal maintenance is limited. The Child Support Guidelines indicate that the overall financial impact for a payor should be considered when determining an aggregate child support and spousal maintenance award. For parents who are receiving alimony, maintenance payments are considered a form of income for purposes of calculating child support.
What is Emancipation and How Can it Affect Child Support?
In certain cases, it may be necessary to terminate child support once the child in question has reached the age of emancipation. In Indiana, the age of emancipation is 19. In most cases, this is the age at which parents' child support obligations terminate. Emancipation matters are easier with the help of a seasoned family lawyer like Joshua R. Hains.
However, parents can be required to continue to provide support for college-related expenses after a child's 19th birthday, and a child can become emancipated before age 19 if he or she:
Enrolls in the military
Gets married
Is no longer under the care or control of either parent
Child Support & Establishing Paternity
For unmarried parents, the first step toward establishing child support is to establish paternity. Unlike married couples, the male in a nonmarital relationship is not automatically presumed to be a child's father under Indiana law. If you need to establish your paternity or prove the identity of your child's father to obtain child support, Attorney Hains can help.
Avoiding Child Support Payments
Parents are expected to support their children financially – period. A parent cannot quit their job or take a lower-paying job to avoid paying child support.
In addition to focusing on the parents' actual "weekly gross income," Indiana's Child Support Guidelines also examine the parents' earning potential in cases of unemployment or underemployment. If it can be shown that a parent has intentionally depressed his or her income to avoid liability for child support, then the court should calculate payments based upon that parent's earning potential instead of his or her current income.
What If I Cannot Afford My Child Support Payments?
If you can no longer afford your child support payments, it is important that you seek legal help right away. Failing to pay court-ordered child support is a serious matter that can lead to severe penalties, even if your non-payment is due to a legitimate inability to pay. To reduce your child support obligations, you will need to file a formal request for modification in court.
To convince the judge to grant your request, you will need to be able to show that:
You have lost your job due to circumstances beyond your control
You have made legitimate efforts to find suitable employment
Your inability to pay child support is not a result of your preference to prioritize other non-necessary expenses
Attorney Hains can help you determine if you are eligible to request a modification of child support. If you are, he can take your case in front of your local judge.
Begin Discussing Your Case with Our Child Support Attorney in Carmel Today
At Hains Law, LLC, we are fully committed to every case we work on. Regardless of the size or scope of your situation, you can rest assured that our Carmel child support attorney will provide the legal guidance you need.
If you would like to speak with an experienced child support lawyer in Carmel, contact us online or call (317) 588-2883 to set up a complimentary consultation now.